Reese and Co. specializes in four areas of commercial real estate: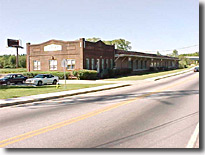 Buying Commercial Real Estate
When it comes to buying commercial real estate, our philosophy is simple: the one with the most information wins. Information is the key to evaluating, negotiating, structuring and closing the best deal. During our 30-plus years in this business, we've developed multiple sources of information. We routinely tap all of these sources to compile investment analysis reports for properties that our clients are thinking about buying. These reports look at all the relevant factors - income stream, expenses, cash flow and so on - so that you can rest assured that your purchase is a good idea, obtained at a good price and in a deal with terms that are, well…good, for you as a buyer.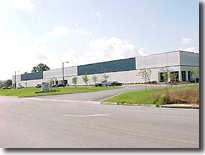 Selling Commercial Real Estate
Believe us when we tell you that it's easy to waste money in positioning and advertising your property. We've seen it happen time and time again. That's why we developed strategies to avoid the pitfalls that often trap sellers. It starts with pricing your property correctly. Our experience and knowledge of the Savannah-area market means that we can help you evaluate where your property fits in the local market, finding a price that sells. We can also make recommendations about any improvements you can do that can affect the value of your property - and attract the right kind of buyers.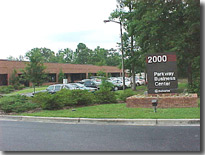 Developing Commercial Real Estate
We know development. In the last three years, Reese & Co. developed about 300,000 square feet of industrial space. That's not our first 300,000 square feet - and it won't be our last. That's important, because our clients benefit from our on-the-job training. We know a lot about the things that can make or break a commercial development. Zoning requirements - and who can help you navigate them. Inspectors, engineers, contractors - and which ones are the most appropriate for your projects. The unique requirements of each local community - and which ones will be the most receptive to your ideas.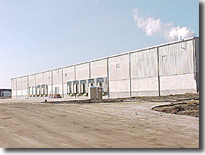 Leasing and Managing Commercial Real Estate
Leasing commercial properties can be a sound investment, especially if you have the experience, qualifications and time to properly structure and manage the lease. But even if you don't, Reese does. Our on-staff property management expert is qualified to perform the 27 functions that the Institute of Real Estate Management deems necessary to provide competent property management. By completing rigorous, ongoing training and testing in areas including maintenance and operations, human resource management, marketing and leasing, financial operations, asset management, legal and risk management and professional ethics, our management team can work with you to make sure that your property yields the greatest rate of return possible - with less headaches that you dreamed possible.